About us
If you are looking for a wide range of Thai food with which to impress your guests tonight or even if you are simply craving for it, look no further than the Som Thai Restaurant. Located at 291-293 Nepean road, Dromana VIC, the Som Thai restaurant offers a wide and extensive variety of delicious Thai meals that includes (among others) Pad Satay, Gra Tiam Pik Thai, Pad Gra Prow, Pad Pik Prow and Pandan Chicken. To order your delicious Thai food, simply click on the ORDER ONLINE button and we will deliver our delicious food straight to your door, or – if you're passing - you can come by and collect it in store.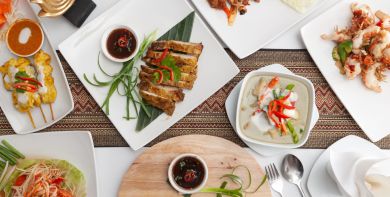 Reviews
Tanina
"Main dishes were very nice, but coconut rice was off. I called the restaurant to let them know, they offered to deliver a fresh batch."
10/01/2020
Jan
"Very impressed. Tasty food delivered hot and ready to go"
1/01/2020